Afghanistan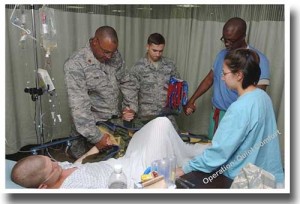 Dear Ma'am or Sir,
Thank you so much for your generous gift packages. We are very limited here in Afghanistan on things we can
get, and thus truly appreciate your generosity and thoughtfulness."
It is very comforting for us to know people back home think of us and support us. We feel so lucky and privileged
to be American and serve the greatest country and greatest people in the world. This all means so much to us.
Thank you again for the great supplies,
Anne H. __________,Lt.Col.USAF,BSC